Lighting Installation Services in Reno, Nevada
When choosing an electrician for your lighting project, it is important to find someone who offers exceptional work, and who can also make your dream lighting design a reality. At KD Electric, we strive to provide both for our customers by placing a high value on quality work and beautiful results. Whether interior or exterior lighting, trust our team of experienced electricians to give you the unique lighting solutions you have always wanted for your commercial or residential property.
---
Get our help today by calling (775) 357-9767 or contacting us online.
---
Professional Lighting Services
Our experienced lighting electricians in Reno offer a variety of services to suit your property's needs.
If you're in need of lighting installation or other repair services in Reno, we recommend they are completed by a licensed electrician rather than DIY. Doing so guarantees the safety of your home or business when it comes to lighting services due to their experience and specialized tools for working with electricity. We can also suggest energy-saving methods in order to help you save money over time, as well as ensure that lighting installation is performed correctly the first time around. Our licensed electricians at KD Electric understand how to identify potential hazards when working with electrical appliances in order to avoid costly mistakes and dangerous consequences. If you're looking for a way to light, ask KD Electric to do it right!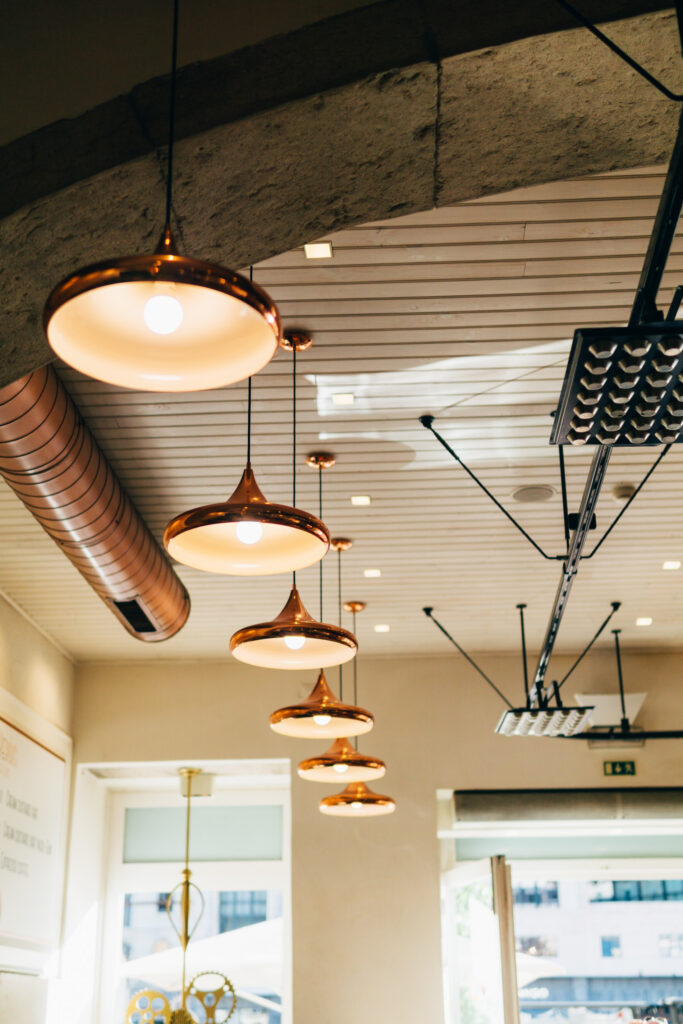 Here is what we can do for you:
Custom interior and exterior lighting
Automated lighting for security systems or convenience technologies in homes, offices, and more
Upgrades or retrofitting
Low voltage electrical work for wiring that requires it
Lighting for home entertainment systems
Specialized light design for audio-visual projects
If you have a lighting project that requires skilled electrical work, KD Electric is the right choice for the job. Since 2015, we have helped numerous customers in Reno, Incline Village, Tahoe City, and Truckee achieve their ideal lighting solution. With our skill and expertise, we can help you too.
Why Choose LED Lighting?
At KD Electric, we are driven to help you get the technologies and lighting solutions that are going to be best for your property in the long run. That is why we have frequently installed LED lighting throughout all kinds of homes, offices, and other spaces.
Here are three things that set LED lighting apart from traditional bulbs:
LED bulbs last longer and are more energy efficient than other bulbs.
The light from LED technologies is healthier for human eyes, while also providing greater visibility than other light sources.
Regardless of the fixtures that host them, LED lights are generally easier to maintain and replace because they are self-contained.
For your home or commercial project, be sure to consider using LED lighting. Our electricians will be glad to help you choose and install bulbs in your space that give you the look and longevity you want.
Powering Your Security Lighting
To successfully perform electrical work on security systems, an electrician often needs to have experience with low voltage systems. The name describes what makes these different from the rest: they operate on a lower voltage, which is typically 50V or fewer. Low voltage wiring is advantageous because it can be installed throughout a building safely. This type of wiring is crucial for security systems because it provides power at every access point of your building.
Part of what makes us your top choice for lighting services in Reno is being able to work safely and effectively with low voltage systems. From installation to repairs and maintenance, our team has the know-how to ensure that the safety your security lighting provides is never compromised.
The Right Lighting for Your Ideal Environment
In homes, offices, or any other space where people routinely gather, the right lighting is important. Warm, soft lighting can create a relaxing space, for instance, where patrons might want to sit and enjoy conversation, or where you and your family might want to relax after a long day. Lighting that is bright but not too harsh, as another example, can help foster an environment where employees feel alert and at their best, or where individuals who work from home can be productive.
Whatever the environment you want to create, we can help. When you hire us, we can work with you to conceptualize a lighting design and choose lighting fixtures and bulbs that give you the ambiance you want in your space. After, our experienced electricians can make sure your electrical infrastructure is able to support your new lighting.
---
Let us help create the perfect environment. Call us today at (775) 357-9767 or contact us online to get our lighting services.
---